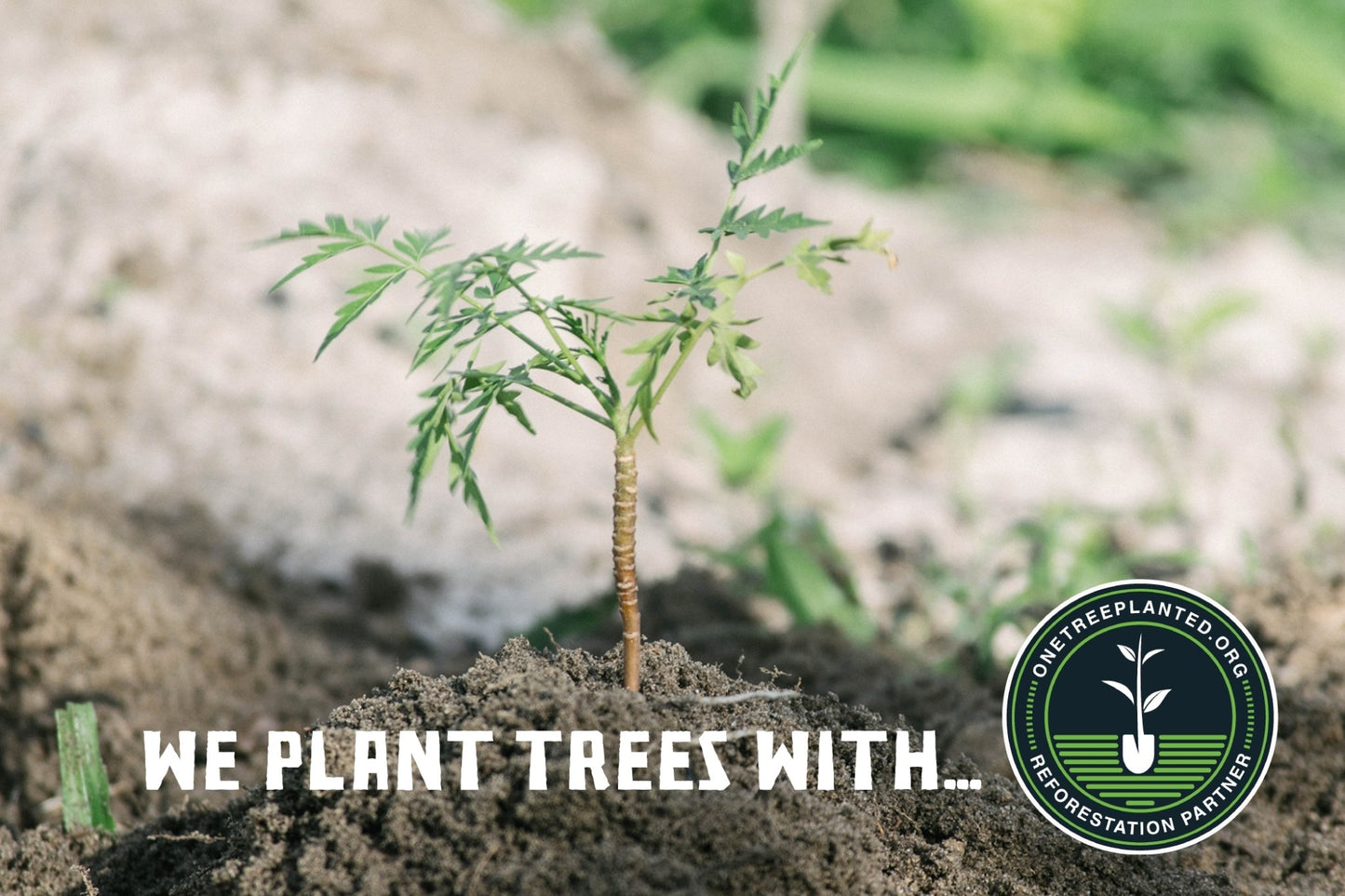 As a company we want to take responsibility. Therefore we are happy to announce that we started working with One Tree Planted to protect our climate and to preserve the natural occurrence of plants and animals. With this cooperation we can compensate all CO2 emissions caused by transporting our products across the Atlantic. Since, our origin is in Latin America we have decided to support the Amazon region in Peru.
Did you know that 60% of Peru is covered by tropical rainforest?
For it to remain, the forests must be actively protected. The Madre de Dios region in the south east of Peru - where the reforestation is taking place - is home to over 10% of the world's bird species, as well as hundreds of other animals such as jaguars. Due to unsustainable agricultural practices this region has been identified as a high risk zone for deforestation and degradation. The reasons for this are the timber industry, palm oil plantations and mining. Hence, many animal species and indigenous peoples are now threatened. By planting trees the habitat of these animals can be preserved and the local population can be offered a sustainable basis for life.
One Tree Planted is a non-profit environmental organization that specializes in the global reforestation of our forests.
By the end of 2018, the organization had managed to plant more than 2.5 million trees in the four global regions of North America, Latin America, Asia and Africa. Through various projects in 18 different countries, forests are being restored after fires and floods, benefiting not only nature and climate.
The trees that are planted absorb CO2 and other pollutants, cleaning the air and regulating the climate. The trees can also filter water, protect against flooding and keep the water cycle intact. Reforestation also provides a habitat for many animals, birds, insects, fungi and plants, which protects our biodiversity. The people who live in the areas also benefit from the reforestation, as jobs are created and communities are built.