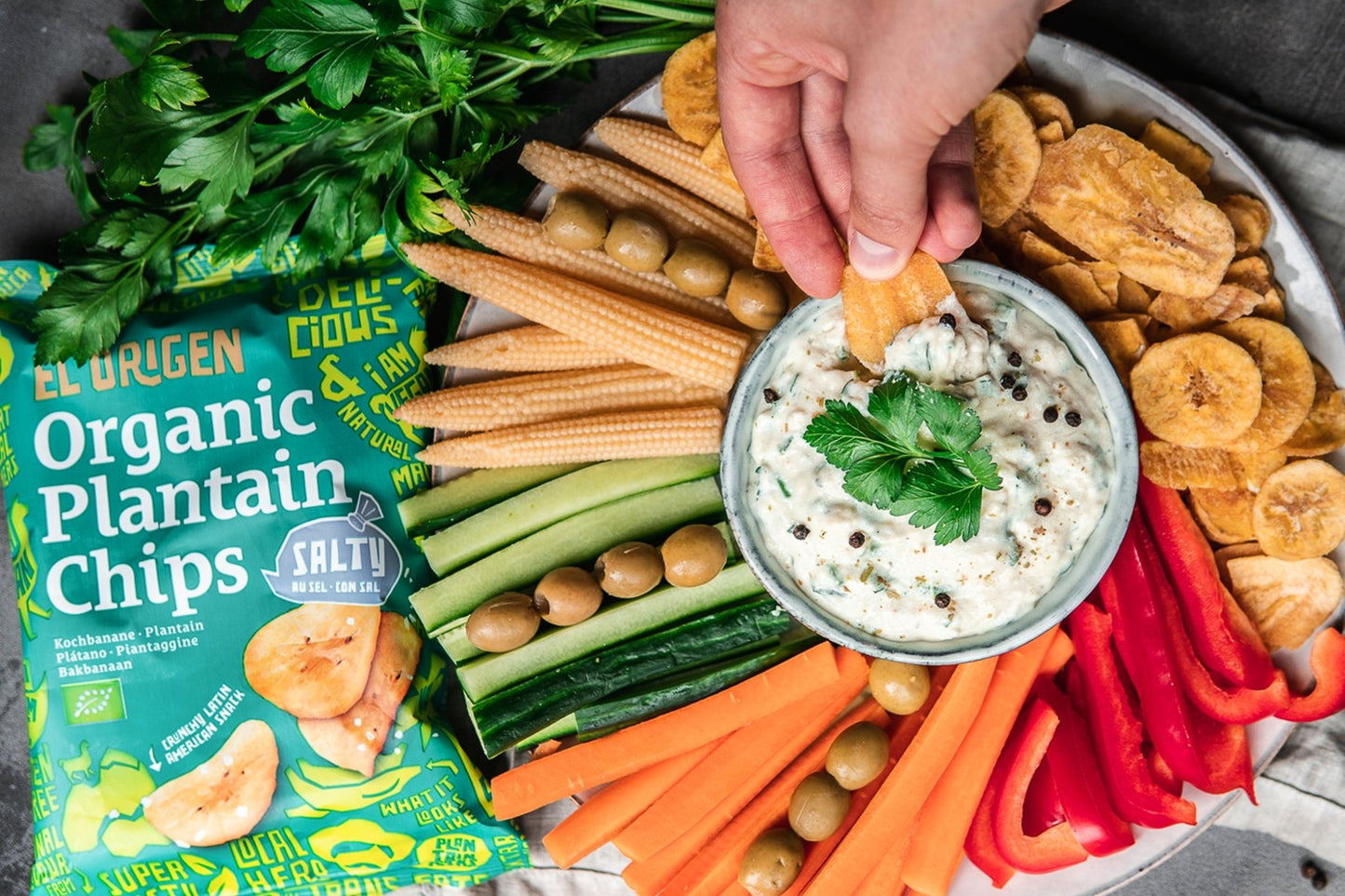 The perfect snack for the next barbecue or picnic!
Our plantain chips with vegan soucreme dip and veggie sticks.
For us the must-have combination for this summer.
Ken (on Instagram: @talesofhorizon) has put together this super tasty finger food plate for us and told us the recipe for the dip 🤩.
Ingredients for two portions:
1 package of our plantain chips with sea salt

Sourcreme Dip:
200g soy curd
Juice of one lemon
1 tsp apple cider vinegar
1 tsp nutritional yeast
1/2 tsp salt
1/2 tsp grounded pepper
1/2 bunch fresh parsley
How to:
1. Mix soy curd with lemon juice, apple cider vinegar, nutritional yeast, salt and pepper in a bowl.
Use an immersion blender for extra creaminess.
2. Now chop the parsley and fold in.
3. Enjoy the dip together with plantain chips, veggie sticks or grilled goods.💚